Gavrilut, Ines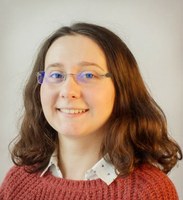 Ines Gavrilut, M.Sc. 
Chair of Remote Sensing and Landscape Information Systems
and Centre for Renewable Energy (ZEE), University of Freiburg
Address: Tennenbacherstr. 4, D-79106 Freiburg, Germany
Tel.: +49 761 203 3699
ines.gavrilut@felis.uni-freiburg.de
Function at the chair
Since September 2016 – Enabler for the

 INTERREG V

Upper Rhine Project URCforSR - Upper Rhine Cluster for Sustainability Research and continuation of the project as of January 2019.
Since February 2019 Project Manager for the Interreg V Upper Rhine Project RES-TMO - Regional concepts for an integrated, efficient and sustainable energy supply and storage in the Upper Rhine Trinational Metropolitan Region.
Education
2011 – 2014 M.Sc. Environmental Governance, Albert-Ludwigs-University Freiburg
2010 – 2011 Economics, Rheinische Friedrich-Wilhelms-University Bonn
2006 – 2010 Bachelor of Laws, Alexandru Ioan Cuza University of Iasi, Romania
2008 – 2009 Erasmus at Faculty of Law, University of Konstanz
Research interests
Environmental and Forest Policy and Governance
Forest Certification
Policy actors, policy learning and policy change
Institutional and discourse analysis, stakeholder analysis
Policy implementation research
Science-Policy-Practice interface
Publications
Gavrilut, I.; Halalisan, A.-F.; Giurca, A.; Sotirov, M. The Interaction between FSC Certification and the Implementation of the EU Timber Regulation in Romania. Forests 2016, 7, 3.