PhD Projects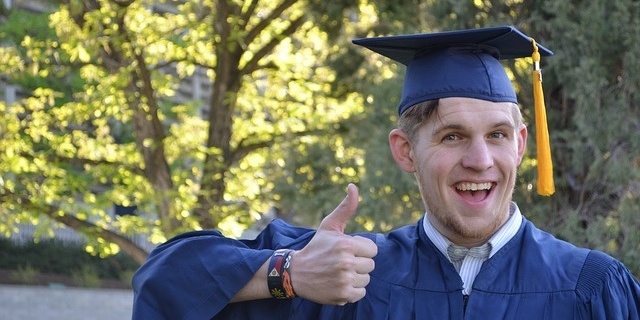 Current PhD Projects
4D-canopy-vitality assessment using passive and active UAV-based remote sensing techniques.
Matthias Gassilloud
Automatic modelling and reconstruction of 3D objects based on multispectral images and 3D point clouds
 Yanling Zou
Untersuchung zum Ausbau in Verteilnetzen bei steigendem Anteil von erneuerbaren Energien unter Nutzung von Geoinformationssystemen
Tobias Rösch
Modeling Regional concepts for Renewable energy production and storage in the Trinational Metropolitan region of the Upper Rhine
                                                                                                                                                                    Bushra Canaan
Close-range remote sensing methods fordetection, classification, measurement and monitoring of tree-related microhabitats and other structirel elements.
                                                                                                                                                                       Martin Denter
Optimierung der regionalen Wasserstoffwirtschaft mit Import- und Exportmöglichkeiten unter Nutzung von GIS-Funktionalitäten
                                                                                                                                                                     Friedrich Weise
Synergistiic Use of One-class and Multicöass Classification approaches to Map tree species and deadwood at landscape Scale based on Multi-source Remote sensing data.
                                                                                                                                                                               Xiang Liu
Urban Object Recognition and Tree Species Classification using Multi-source LiDAR and optical data.
                                                                                                                                                                           Ma Zhenyu 
Assessing the global impact of mineral dust on the average operating conditions of solar energy systems.
                                                                                                                                                                    Jan Herrmann
Ausbreitung des Buchdruckers Ips typographus im Nationalpark Schwarzwald.
                                                                                                                                                                          Jonas Hinze
Past PhD Projects
2021
A Robust and Cost-Efficient Smart Grid Concept Based on Ripple Control
Oliver Selinger-Lutz
Wilderness Areas in Germany – Potential, Priorities and Evaluation
                                                                                                                                                           Sebastian Brackhane
2020
Using terrestrial and airborne systems for environment related 3D-information. Considerations on 3 use cases.
Automatic extraction of Araucaria angustifolia's (Bertol.) Kuntze crown and species classification using lidar data in brazilian natural forests
Erfassung von biodiversitätsrelevanten Waldstrukturen aus Fernerkundungsdaten
                                                                                                                                                Katarzyna Zielweska-Büttner
2019 
Evaluating close range remote sensing techniques for the retention of biodiversity-related forest structures. 
                                                                                                                                                                            Julian Frey
2018
BioPotential - Regionale Verfügbarkeit von Lignozellulose als Primärrohstoff für Baden-Württemberg: Ein Beitrag zur Kapazitätsauslegung, Standortfindung und nachhaltigen Rohstoffversorgung für künftige biomassebasierte Konversionsanlagen
2017
Remote sensing based methods for the assessment of forest structure Information
Sami Dawar
2014
The Use of Geoinformatics in Investigating the Impact of Agricultural Activities between 1990 and 2010 on Land Degradation in NE Jordan
Majed Ibrahim
2013
Assessing the potential of imaging spectroscopy data to map tree species composition and bark beetle-related tree mortality [more]
Fabian Faßnacht
2012
Development of methodological bases for monitoring bark beetle attacks using Satellite data
Sonia Ortiz
The use of k-nearest neighbours method in the estimation of forest attributes based on multiple remote sensing data sources
Hooman Latifi
A method for integrating multi- spectral and new microwave remote sensing data
Juan Y. López
2011 
Single Tree Detection and Modeling Using Airborne Laser Scanner Data
Sandeep Gupta
LiDAR and multispectral data fusion for automatic extraction of single trees  and single tree specific parameters [more]
Johannes Heinzel
Burned area mapping via non-centered PCA using Public Domain Data and Free Open Source Software [more]
Nikolaos Alexandris
 Model-driven Tools to support Conceptual Geospatial Modelling
Jan Schulze-Althoff
2010
Erfassung des Energiepotentials und seiner Verfügbarkeit im Wald und im Offenland mit neuen Fernerkundungsmethoden [more]
Christoph Straub
Spatial modelling of renewable energy integrating remote sensing data [more]
Shifeng Wang
The use of geographical information systems for 3D urban models reconstruction from aerial lidar data [more]
Ahmad Yousef
2009
Classification of natural broad-leaved evergreen forests based on multi-data inventory in the central highlands of Vietnam [more]
Nguyen Thi Thanh Huong
2008
Systemanalytische Untersuchung zum Aufkommen und zur Bereitstellung von energetisch nutzbaren Reststroh und Waldrestholz in Baden Württemberg - eine auf das Karlsruher bioliq-Konzept ausgerichtete Standortanalyse [more]
Gunnar Kappler
Ausweisung und Ansprache von Waldlebensraumtypen mit Hilfe von Fernerkundung und GIS [more]
Filip Langar
Development of Source-Distributed e-Learning Modules for GIS and Remote Sensing Focusing on 3-D Models [more]
Octavian Iercan
Using LIDAR and InSAR for the regionalization of forest inventories [more]
Johannes Breidenbach
Methods for 3D object modelling based on Lidar and Multispectral data for Landscape and urban area reconstruction [more]
Yunsheng Wang
2007
Natural forest regrowth as the result of agricultural land abandonment in the Swiss mountains: A spatial statistical analysis of patterns and causes [more]
Mario Gellrich
Evaluating the efficacy of remote sensing techniques in monitoring forest cover and forest cover change in the Mount Cameroon Region [more]
Siwe Ngamabou Rene
2006
Entwurf eines satellitengetragenen Inventursystems zur Erfassung und Beobachtung der Entwicklung des tropischen Regenwaldes in der Provinz West-Kalimantan, Indonesien
Ilham Wahyuni
3D Gebäudeextraktion aus Satellitenbildern suburbaner Regionen [more]
Matthias Mosch
Precision Farming in the Eastern Nile Delta, Egypt, Using Remote Sensing and GIS [more]
Abdelaziz Belal